Vista IT Systems is a family-owned business with nearly 40 years of experience developing, customizing and delivering technology solutions that help our customers optimize operations. Today, we provide a full scope of IT offerings to support businesses in the horticultural, manufacturing, distribution, retail, and cannabis markets, as well as government.
Our corporate headquarters are in Medina, Ohio, with easy access to both Cleveland and Akron, and we serve customers across the United States with onsite and virtual support.
Our leadership team possesses decades of proven experience
across tech segments, from automatic data identification (auto ID) and programming to equipment, military IT and network solutions.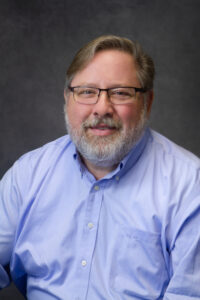 Jerry has devoted his career to innovating and improving technology for automatic data identification (auto ID). He developed expertise in barcode system design beginning in 1980, and he designed and installed some of the first wireless and RFID solutions in the industry. Jerry's technical expertise and leadership drove success at large corporations, and in 1994 he ventured out on his own with the acquisition of Vista IT Systems. Since then, Jerry has grown the business across many metrics, adding staff, solutions and market, now reaching customers in the manufacturing, retail, government, horticulture/nursery, cannabis and transportation industries across the United States.
Jerry brings a near-obsessive commitment to customer service to his role, serving both as the lead salesperson and main point-of-contact for new customers in consulting on solutions. A leader in the industry, Jerry is a past committee chair for the RFID Regs Committee for RFID in Health Care. He loves Cleveland sports and has served the community in Northeast Ohio through board service and volunteerism at the Cuyahoga Valley Scenic Railroad, where he volunteered as a brakeman for 10 years, and Medina County Habitat for Humanity.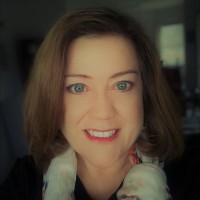 April Smith has served as the Chief Executive Officer at Vista IT Systems since 2013, building client relationships, representing the organization at trade shows and conferences, guiding growth strategies and serving—as so many small-business owners do—as a bit of a "jack of all trades" to keep operations running smoothly. April's specific area of expertise lies on securing and managing contracts for government agencies. Her years spent in the accounting and legal fields helped hone April's strict attention to detail and understanding of compliance matters. At home, she enjoys spoiling her pets—the family cat, Rascal, and dog, Jasper.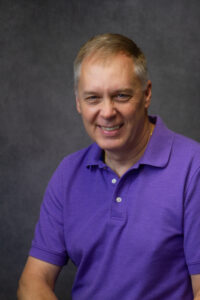 Mark Neff is the architect and developer of ConnectPLUS, the signature proprietary software solution driving customer success across platforms and industries at Vista IT Solutions. He is a full-stack developer with more than XX years of experience building applications for Windows desktop, web, and mobile devices. Mark's professional strengths lie in linking the technical to real-life solutions, developing close relationships with customers to understand, optimize and integrate workflows into application design and customization. This close collaboration results in effective solutions for collecting, storing and analyzing data for small- to mid-size businesses across industries. When he isn't at work, Mark is active in nature conservation efforts in his hometown, serving as Treasurer on the Board of Directors for the Wyoga Lake Conservation Association in Stow, Ohio.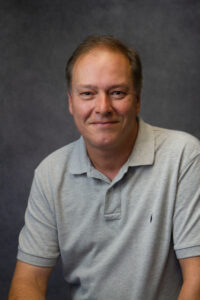 Ron leads the Vista IT Systems service team. With 30 years of experience with automatic data identification (auto ID) hardware, Ron is an expert at troubleshooting, repairing and maintaining equipment for customers. Before joining Vista, Ron ran his own business for two decades, and considers his perspective as a small business owner in the industry a huge asset in understanding and serving Vista's customers. Ron plays the guitar in his free time and loves music.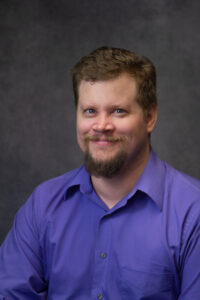 Network Specialist Cole Webber brings technical expertise to
Vista IT Systems around network and systems analysis, architecture, planning,
engineering, security and administration—meaning he works closely with Vista
customers across the lifecycle of development, implementation and maintenance
of network solutions. With every project and every customer, Cole delivers
current and cutting-edge technology that meets budgetary and specifications. He's
a skilled project manager and excels at troubleshooting and customer support.
Cole is a veteran of the United States Military, having served as a Staff Sargeant
in the United States Air Force and as a Torpedo Mate 2nd Class in
the United States Navy. Cole is just as hands-on in his hobbies as he is at
work—he's a born tinkerer. Cole restores and repairs cars, boats and small
motors, creates custom parts with his 3D printers, and dabbles in woodworking
to make and restore furniture.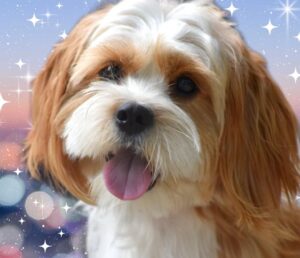 Jasper joined Vista early in his career in 2020, and has since demonstrated unusual skill in boosting morale across the team. When he isn't managing a packed schedule of one-on-one staff check-ins, Jasper enjoys demonstrating self-care habits, like taking a walk in the fresh air or indulging in a quick power nap. His greatest aspiration is helping Vista land a customer in the prestigious squeaky toy manufacturing sector.